Brauer's designs complement your commitment to the player, creating courses that lead their market segments in rounds played. And because today's golfers expect excellence in playing conditions, reasonable maintenance is always considered. We have revamped our entire philosphy, leaving the high maintenance designs of the early 2000's to focus on the new (and traditional) reality - design affects maintenance costs as much as it creates revenues.
A great design can do both!

Every golfer enjoys great aesthetics, but, in 2013 that is not enough. Your golf course should be as committed to the environment as it is to golfers.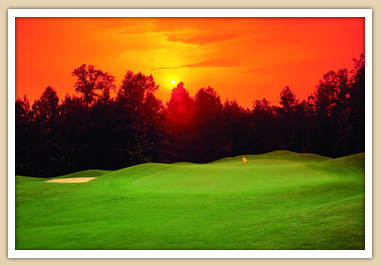 Brauer's environmental commitment eases your regulatory process, enhances your community image and reduces your costs with an environmentally sustainable golf course. Working with nature is central to his philosophy of design.

It's likely that Brauer has already faced and solved challenges similar to yours – whether difficult or featureless terrain, limited budget or environmental constraints – and created a memorable golf experience.

When you sit down with Brauer to craft your course, you will discover that your input is welcome, your ideas respected, and your questions answered. We'll work together to realize your vision right up until the grass is sown, making your course truly great!

Your course will also provide great value! Brauer believes in the old fashioned architect's role of planning carefully before construction to save time, money and inconvenience. "Leaving details to be worked out in the field" often means "leaving it to chance." Guarding your budget is as important as guarding par.